UK Folk Group of the Year, 2015 and 2016
UK Folk Album of the Year 2018 for Strangers
Tickets now on sale online. Scroll down to purchase.
The Young'uns have always had the human touch. In the space of little more than a decade - and just five years after giving up their day jobs - they have become one of the United Kingdom's hottest properties and best- loved folk music acts. They clinched the BBC Folk Awards "Best Group" title two years in a row in 2015 and 2016.
With their strong songs, spellbinding harmonies and rapid fire humor, they have achieved one of the trickiest balancing acts – an ability to truly 'make them laugh and make them cry', while cutting straight to the heart of some of our most topical issues. Their newest release, "Strangers," was awarded Best Folk Album in 2018 and their folk theatre production The Ballad of Johnny Longstaff is receiving rave reviews through the country. We welcome them to the Grange on their first US tour. Don't miss these lads!
Tickets: $12 / under 18, $5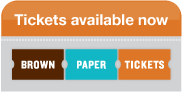 "The harmonies are glorious, the wit is waspish. The songs are powerful, the banter is relentless and the audience is happy. What's not to like?" ★★★★★ THE GUARDIAN
"A heartfelt secular hymnary for troubled times and a rallying call for humanity." THE SCOTSMAN